F1 British Grand Prix
Official Silverstone hospitality at the F1 British Grand Prix. Packages include luxury hotels, tickets, and hospitality for race days and practice days, plus much more.
Silverstone
Silverstone has seen some of the most iconic Grand Prix events ever seen and with the new deal in place to see racing at the iconic circuit continue into 2022 and beyond, we are excited to continue to bring you some of the best racing available right here on home soil.
We are back at the home of the British Grand Prix in 2022 and we are excited to be offering a number of fantastic new hospitality options, which are sure to give you the best view of the action all weekend.
Hospitality Packages
Our packages feature some of the finest hospitality options that Silverstone has to offer and all are track-side with amazing views over the action.
We also offer a selection of hotels nearby to enable you to enjoy the whole weekend of racing in style.
Our Packages
THE DRIVERS LOUNGE
THE 1948 CLUB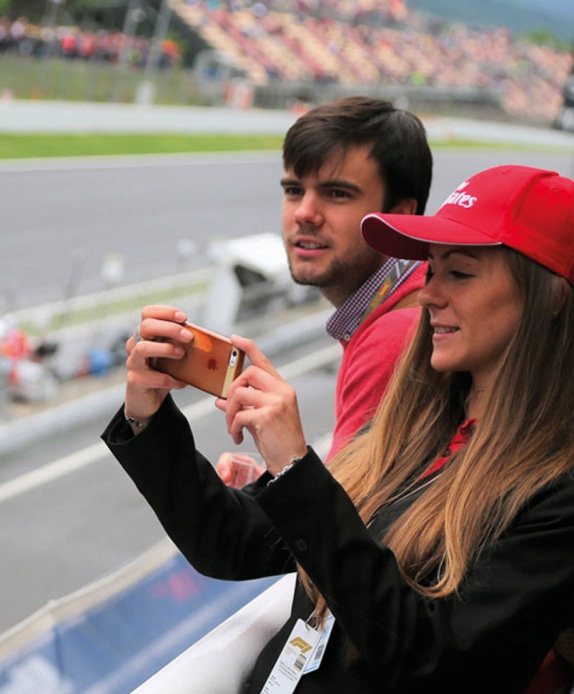 THE DRIVERS LOUNGE
Qualifying & Race Day
This is THE place to be at Silverstone. Enjoy stunning views from your private terrace overlooking Stowe and Club Corners.
Join celebrity host Jake Humprhey as he brings the event to life interviewing former and current F1 stars in the suite, whilst you graze on our all day complimentary menu and bar. Don't miss the opportunity to take part in one of the most immersive hospitality experiences in Formula 1.
No accommodation
prices exclusive of VAT (£1,279 race day only)
from
£1,595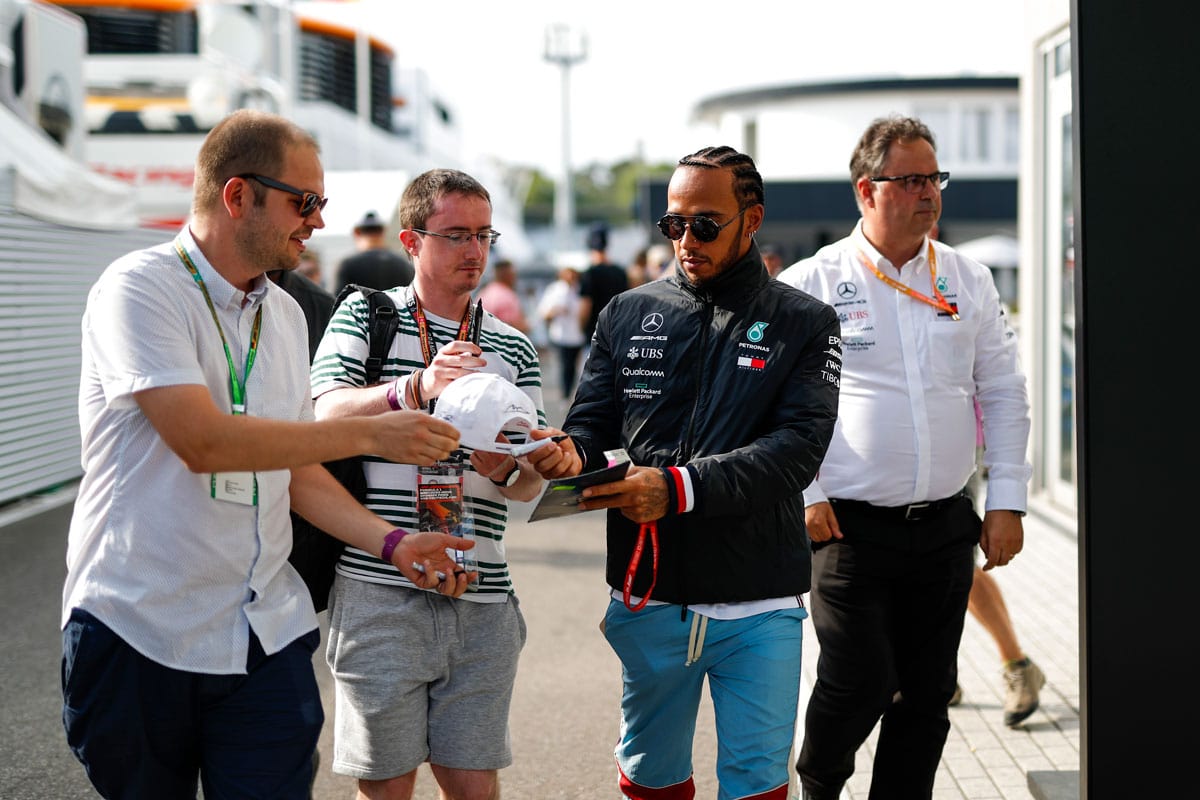 THE 1948 CLUB
Qualifying & Race Day
Enjoy unique trackside views of the course from between Copse Corner and Maggots Curve giving you close up views of one of the fastest parts of the track.
The 1948 Club offers access to private chalets for groups of 40 or more guests or a shared facility for smaller numbers, and includes unique access to the Silverstone 70 Paddock where you can tour the cars taking part in the Silverstone 70 Parade,celebrating the history of F1 and Silverstone.
No accommodation
Prices exclusive of VAT (£1995 race day only)
From
£1,195
Upgrade
Upgrade to the exclusive VIP Drivers Lounge experience for access to VIP premium table seating adjacent to the Driver's Stage, upgraded grazing menu, signature wines, unlimited pink champagne, Cognacs and premium spirits. This is the ultimate Silverstone F1 experience! Contact us for details.
Hotel Accommodation & Hotel Transfers
We offer a wide variety of excellent standard hotels including the exceptional De Vere Staverton Hotel in Daventry and De Vere Horwood House Hotel, both of which are ideally located for close proximity to the circuit.
In addition to local hotel accommodation, we can also arrange return helicopter transfers from selected hotels, a helicopter tour of the circuit, minibus/coach transfers, private transfers and other transport arrangements. Please ask a member of our team for full details.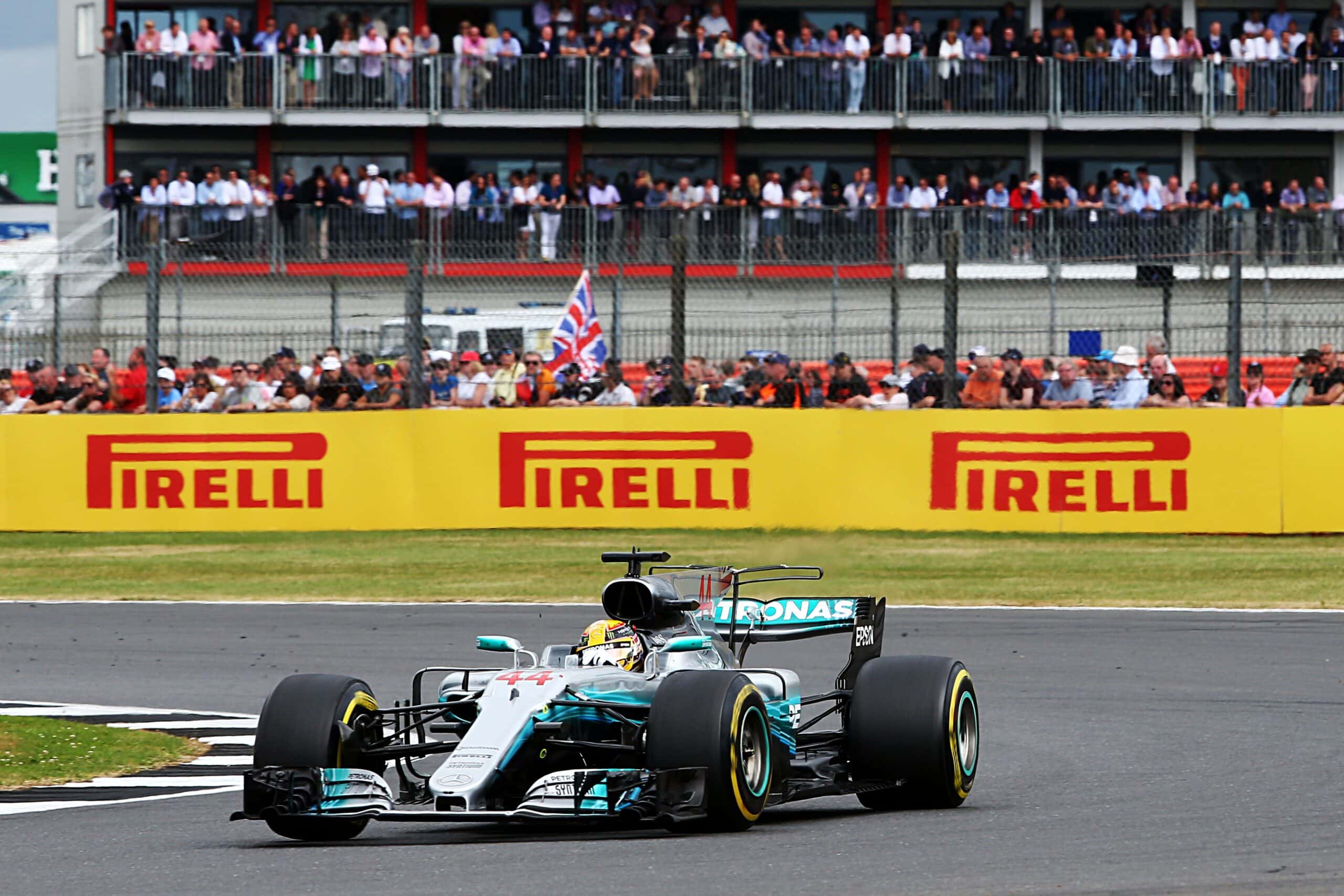 Got a question?